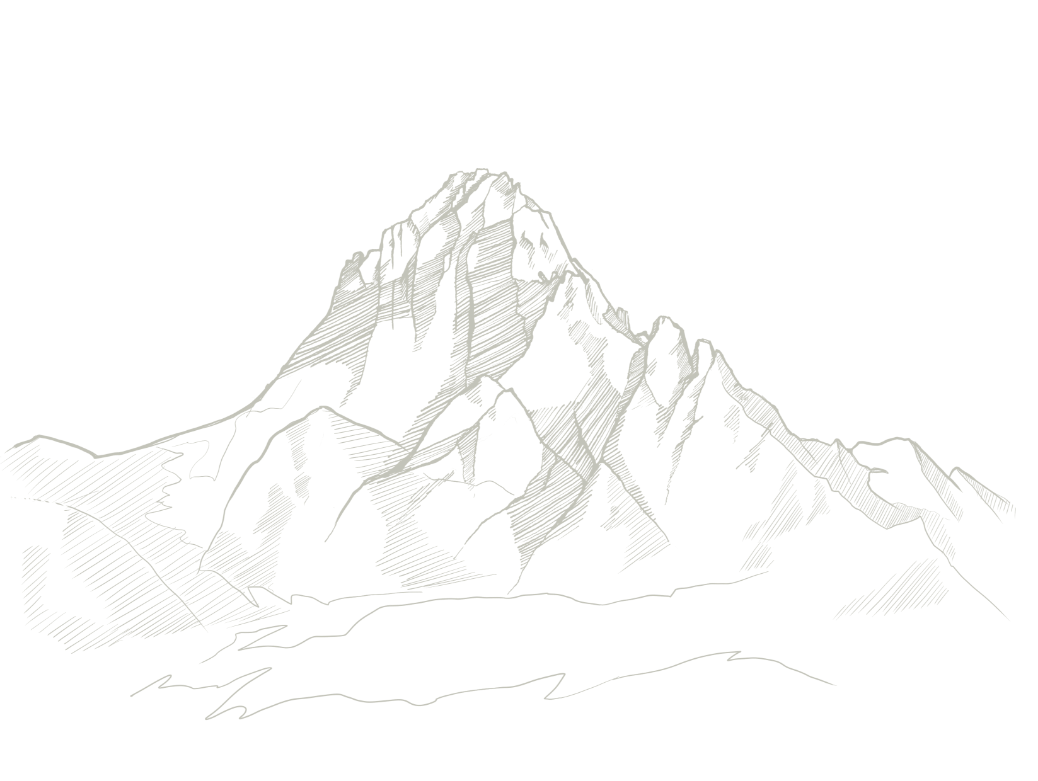 Services for hikers
Hiking holidays at COLLIS HILL Mountain resort
Storeroom for your hiking equipment
Lockable wardrobe with shoe dryer
Fresh mountain water
Snack from your breakfast buffet
Suggestions and personal recommendations for hiking trails
Starting point at COLLIS HILL Mountain Resort
Book your private mountain guides here
HIGHLIGHTS FOR HIKERS
Our favourite tours
Figolalm 2,5 hours
SIMPLE
Figolalm lies at an altitude of 1,777 metres above sea level and is exclusively reserved for our guests in summer. We give you the keys for the chalet! The shady trail to the Figolalm leads via family-friendly forest roads through the Kals Valley.
Adlerlounge 15 minutes
SIMPLE
Take the gondola up to the highest peaks! Adlerlounge can be reached from Kals with the cable cars Kals 1 & 2. A breathtaking view of over sixty 3,000-metre peaks
is waiting for you on top! Adlerlounge is also known for culinary highlights and top-level treats.
Lucknerhütte 5 hours
SIMPLE
This easy hiking trail leads you through the picturesque Ködnitz Valley to the Lucknerhütte, a chalet situated at an altitude of 1,920 metres above sea level, which you will reach after about 2,5 hours. At the end of the trail, where it is getting a bit steeper, you will have a great view of the Großglockner.
Power tree
in resonance with nature
A tree that has stood in its place for centuries: it quietly observes the course of the sun and the changing of the seasons. He has seen people come and go, braved all storms and adversities. Today he is a source of strength for us.
One of the oldest trees in Austria stands near the Hensa Alm on the Grossglockner. Get in touch with him and feel his power.
Varied family hiking trails
Valley trail Kals 6 hours
SIMPLE
The loop hiking trail, which is about 20 kilometres long, leads through Kals Valley and is dominated by the element water. You will not only find numerous fountains with refreshing spring water along the path but also hear the sounds of the river Kalserbach in the distance.
Schönleitenspitze 6 hours
MEDIUM
It will take you about three hours from COLLIS HILL Mountain Resort to reach Schönleitenspitze, a peak from where you can admire both the Großglockner and the northern side of the Schober massif.
Lesachalm is located about two hours walking distance from COLLIS HILL Mountain Resort and is a picturesque chalet with old farm buildings that can be reached on a well-maintained hiking path.
Refugium Glödis 4 hours
MEDIUM
Glödisrefugium, a mountain chalet located at an altitude of 1,850 metres above sea level and offering views of the Schober massif with Glödis, Ganotz and Hochschober, can be reached after about two hours of hiking along the Lesach River.